The Arches at Ledbury - New houses for sale in Ledbury, Herefordshire
Register your interest for our new 2, 3, 4 & 5 bedroom homes launching in Ledbury in early 2024, with Showhomes opening in Spring 2024!
Showhome Launch
March 2024
Prices Available From
Early 2024
Can't wait? Take a look at our existing development, Hereford Point, offering a stylish collection of new 2, 3 & 4 bedroom homes for sale only 30 minutes away. Click here to view our latest homes for sale!
A New Home In A Thriving Market Town
Recently named Britain's fourth prettiest town by The Telegraph in November 2023, Ledbury is a fantastic place to call home. We're enhancing footpaths so you can walk straight from your doorstep directly into Ledbury town centre using the existing Town Trail. Your new Bloor home here will also benefit from being nearby "Outstanding" local schools, Ledbury train station and stunning Herefordshire countryside.
Bringing The Great Outdoors...On Your Doorstep
We're extending the existing Riverside Park into our development with a play trail and wildflower meadow grassland. Our first phase will also include a landscaped greenspace with seating, perfect for views of the iconic Ledbury Viaduct, as well as over 100 new trees and shrubs.
Save Your Energy For Better Things
Our new homes in Ledbury will include electric vehicle charging points as standard, as well as solar PV panels positioned in the most efficient location. Buying an energy efficient home can give you peace of mind that your property is helping to keep your energy bills† low.
#

homes at
Showing
#-#

of #

homes

No homes found based on the current filters, please refine search
The Drake 360 Tour
Introducing the Drake, a superb 2 bedroom home for sale. This 360° Tour is interactive, you can click and drag anywhere to explore. You can also view images in the Photo Gallery.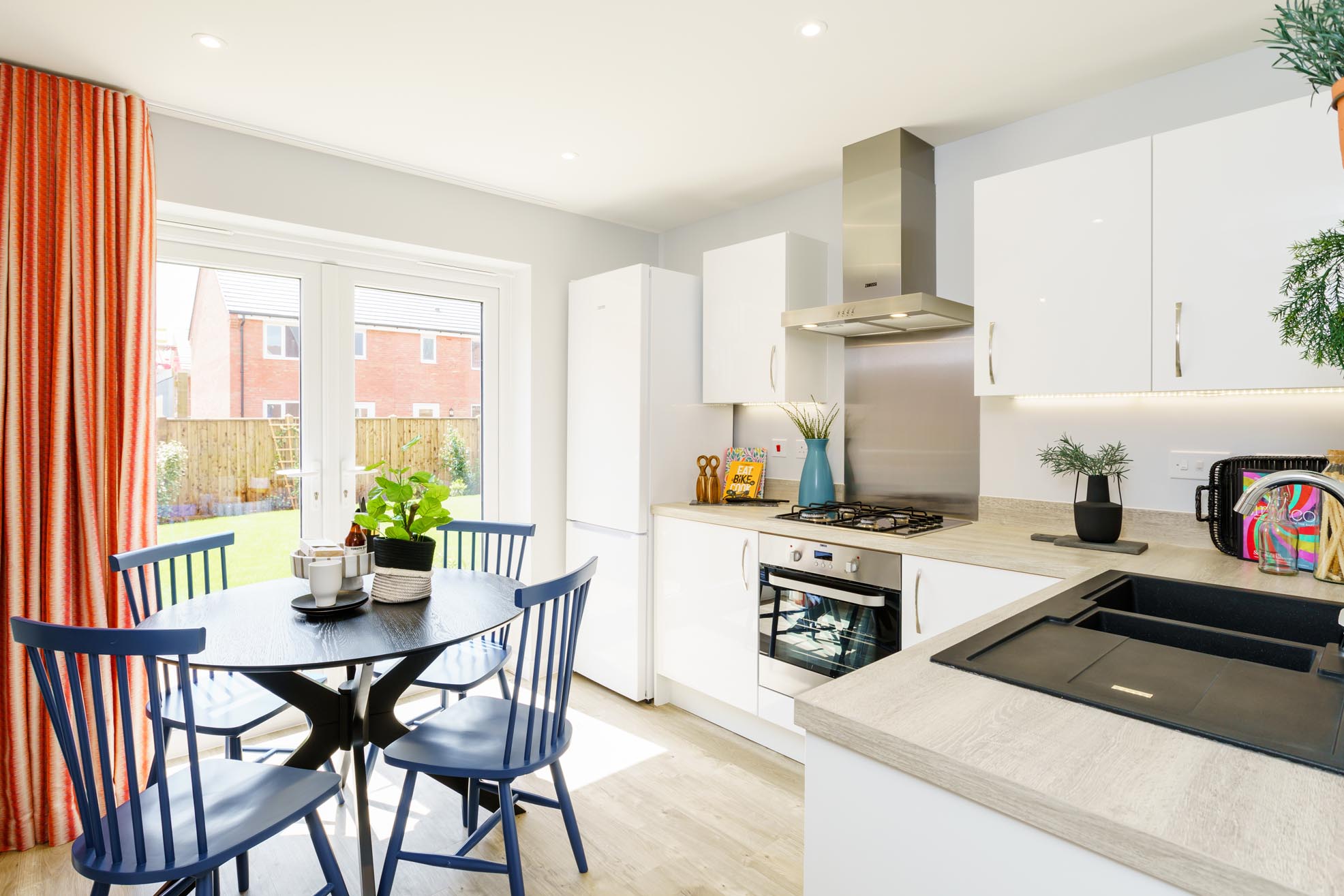 The Lawrence CGI 360 Tour
Introducing the Lawrence, a superb 3 bedroom home. This 360° Tour is interactive, you can click and drag anywhere to explore. You can also view images in the Photo Gallery.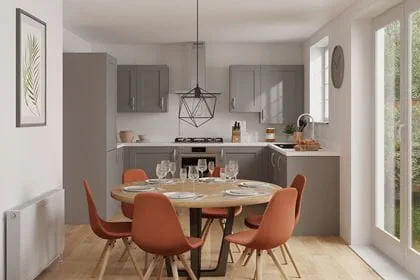 The Morris 360 Tour
Introducing the Morris, a superb 4 bedroom home. This 360° Tour is interactive, you can click and drag anywhere to explore. You can also view images in the Photo Gallery.
Location
The Area Ledbury in Herefordshire
Why live in a new Bloor home in Ledbury?
Whether you're keen to find the perfect family home in a market town or searching for a first home nestled between the dynamic cities of Hereford and Worcester, our new homes in Ledbury can offer what you're looking for.
Ledbury is deeply rooted in history, with the charming Tudor Town House making a cultural statement in the centre of town. You can travel back in time by walking along the enchanting cobbled stoned paths of Church Street, leading right up to the high street. Ledbury is also a short drive away from Eastnor Castle as well as the majestic Malvern Hills, where the stunning panoramic views of the local countryside were said to inspire the works of both J.R.R Tolkien and C.S Lewis.
For those who may have recently started their family, or plan to, The Arches at Ledbury is situated nearby The Townsend Nursery, which was rated as 'Outstanding' by Ofsted.
The nearest primary school is Ledbury Primary School, rated "Good" with outstanding features by Ofsted in 2023. There is also Eastnor Primary School, which is 7 minute drive away and is rated as "Outstanding" by Ofsted (2012). John Masefield High School, which was rated "Good" by Ofsted, is a 6 minute drive from The Arches, and there is also an easy 7 minute commute to Queenswood School (Good), which specialises in taking in local students with learning disabilities.
With Ledbury Station less than a mile away, you can easily commute to the blossoming Worcester University, which provides key academic centres such as teaching and midwifery degrees, or the Engineering University in Ledbury itself. Ledbury's ideal connections to Hereford also provide access to an award-winning Hereford Sixth Form College, Hereford College of Arts and Herefordshire and Ludlow College, which specialise in vocational apprenticeships.
†Source https://www.hbf.co.uk/news/hbf-report-watt-save/
Please note that 360 Tours, site plans and images are representative only, are intended to be a preliminary guide and should not be relied upon, full terms and conditions can be found here.
Please note all journey times and distances are approximate values taken from Google Maps. These values and any Ofsted school ratings are correct at time of publication. Please be aware these are subject to slight variation.
Full terms and conditions can be
found here.