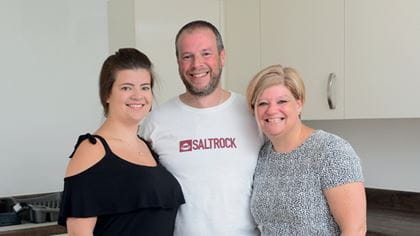 "Our daughter Aimee, 21, was coming back from university and her partner was moving in with us too. So, it was obvious we needed a bigger home to accommodate the four of us."

"The sales advisers were absolutely brilliant. They couldn't have done enough for us. The Bloor team pointed us in the right direction and we have made the best choice for our growing family."

Darren and Lisa Brain – Banbury Rise, Banbury
"I consider myself very lucky. It's a beautiful and quiet area and yet close to the town centre, the shops and my doctor's surgery."

"The process couldn't have been smoother thanks to the extremely helpful Bloor team. I would have no reservations in recommending the Home Exchange Scheme because everything went like clockwork."

Elizabeth Adams – Baltic Wharf, Totnes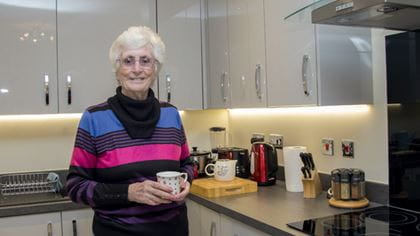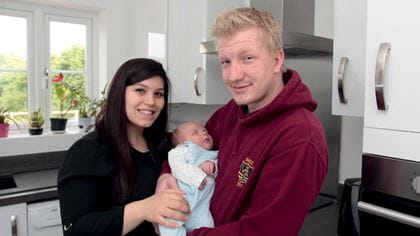 "With a baby on the way we were certain it was the right time to purchase a Bloor home. It is exactly what we wanted and offers the type of living we were after with its large open plan kitchen."

"Bloor's sales team was really helpful in guiding us through the buying process and explaining the Help to Buy scheme. Everything went really easily and quickly."

Samantha Darby – Wilstock Village, Bridgewater
To have set our heart on something only for it to be taken away because of something out of our control would have been devastating. Using Bloor's Home Exchange made the move really hassle-free and it's something we would definitely do again.

Jessica Jarvis, Hinckley Park - Hinckley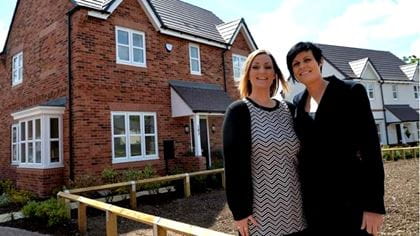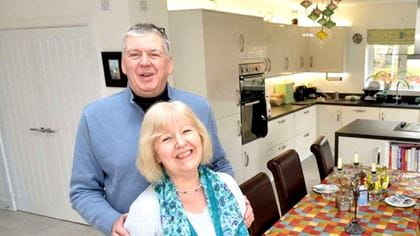 What stood out to us about the Caulke is the layout of the kitchen/dining area. It's all open-plan which is brilliant for bringing the family together and socialising because you can cook, eat and chat all in the same area... From start to finish, the whole process of buying our home was extremely smooth which is credit to the staff here at Bloor, especially Anne Janes, the sales advisor at Lambert Grove who was a wonderful help.
Jenny Sherlock, Lambert Grove - Kentford
Living in a top-floor apartment you would expect to hear your neighbours every so often, but I barely ever hear anything, and everyone else living here also says the same thing... The whole service from Bloor was very good. The staff were great and the whole process was very straightforward, I didn't encounter any problems.

Chris Shotton, Earl's Garden - Sible Hedingham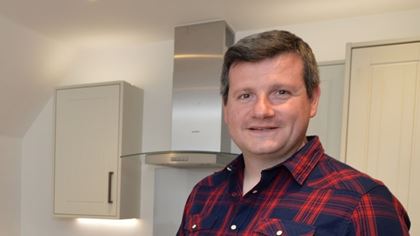 When we visited Earl's Garden in Sible Hedingham, they recommended The Oaks to us, and it was the best decision we ever made to follow the advice given to us... The showhome at The Oaks really sold it to us as it was another Malham design. We knew then we had to have a Malham for ourselves, and fortunately the sales advisors helped us to buy one!
Sandra Robertson, The Oaks - Attleborough
We had a new-build house before, but the finishes were nowhere near as immaculate as they are in this house.
Jon Pollock, Fairfield Manor - Castle Donington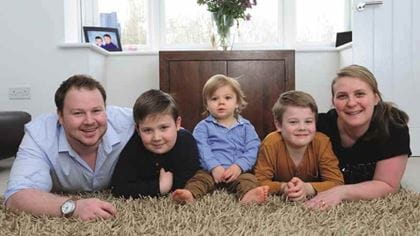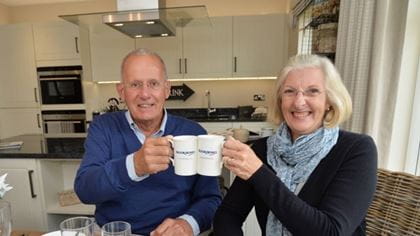 We have been very impressed by the finish of our home and the attention to detail shown. The snagging process has been nothing short of meticulous and our experience with the staff onsite and in the sales office has been absolutely excellent.
Mike Cartledge, Witley Gate - Great Witley