Ethical Trading and Labour Standards
Modern Slavery Statement
Introduction from John S Bloor - Chairman
Bloor Homes is committed to preventing modern slavery and human trafficking and is committed to acting ethically and with integrity and transparency in all of its business dealings. This statement relates to actions and activities during the financial year 1 July 2021 to 30 June 2022. It also details the further steps we intend to take over the next 12 months.
Our structure and supply chains
Bloor Homes is one of the largest privately–owned house builders in the UK and we build approximately 4000 new homes each year. We have over 1200 employees spread over our 9 regional offices. The Group has its Head Office at Measham, Derbyshire.
In common with other house builders and land developers, our supply chain consists of a diverse range of third party suppliers of goods and services, contractors and sub-contractors on whom we rely to deliver our projects. With respect to the purchasing of goods and materials, we have a centralised procurement team, who procure housebuilding materials through over 100 group materials agreements.
Covid-19 Protocols
Although the restrictions in place by HM government have been lifted, Bloor Homes can confirm that it adopted a number of practices aimed at protecting its workforce from the risk of Covid 19 transmission during the pandemic. Our Customer Care Technicians continue to wear face coverings when entering customer properties and daily cleaning of offices remains in place.
We advise employees that if they have symptoms of COVID-19 such as a high temperature of if they do not feel well enough to go to work or carry out normal activities, they are advised to try to stay at home and avoid contact with other people.
If an employee has a positive COVID-19 test result, we advise our employees that they should try to stay at home and avoid contact with other people for 5 days after the day they took their test.
Modern Slavery Risk areas and Risk Assessment
We monitor the risk of modern slavery in our supply chains on a regular basis. Our assessment of the key areas where we are at heightened exposure to a risk of modern slavery in our supply chain are:
- Agency and temporary labour
- Sub-contractor relationships
- Material suppliers
Based on our 2021/22 risk assessment, although we acknowledge that the construction sector is recognised as being at high risk of modern slavery and trafficked labour, we consider that Bloor Homes is at low risk of modern slavery and trafficked labour in its own business (employees). Our risk assessment is also that we are at low risk of modern slavery and human trafficking in our supply chains.
Bloor Homes' policies
We have adopted a number of internal policies which require that we conduct our business in an ethical and transparent manner. These include:
- An Anti-bribery policy which sets strict limits for the giving or receiving of gifts or hospitality.
- A Recruitment policy which includes the requirement to conduct eligibility checks for the right to work in the UK. Furthermore, we only use specified, reputable employment agencies to source labour.
- A Whistleblowing policy which encourages all our staff, customers and other business partners to report any concerns related to the direct activities, or the supply chain of Bloor Homes to our HR Department.
Further steps we plan to take
In the next 12 months, Bloor Homes intends to:
- Implement an ethical labour policy and issue this to our suppliers, contractors and sub-contractors with a request that they confirm they act in accordance with our Ethical Labour Policy. Thereafter, we intend to implement an annual self-certification process with our supply chain so as to ensure ongoing compliance with our ethical labour policy.
- Review and update our modern slavery compliance language in the contracts that we issue to suppliers and contractors to further strengthen the contractual compliance language.
Raising awareness
As/when we consider it appropriate, we will raise awareness of modern slavery issues by circulating emails and notices to all staff.
This statement was approved by the Board of Bloor Homes on 19 May 2022.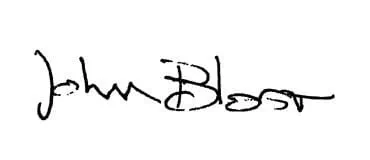 Signed:John S Bloor - Chairman