Alcester Park, Warwickshire - New houses for sale
Discover our impressive collection of 2, 3 & 4 bedroom new homes for sale in Alcester, close by to Alcester Grammar School and National Trust destinations.
Join us for our Part Exchange weekend on Saturday 19th November - Sunday 20th November, joined by local estate agents and an Independent Financial Advisor!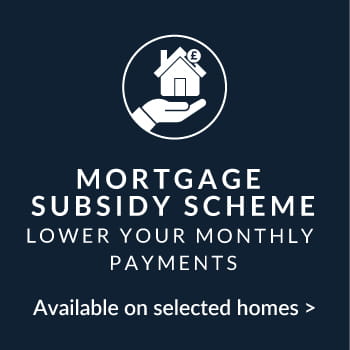 Experience Alcester Park
If you've been wondering whether you could benefit from a bit of extra space and a hassle free home, there's no better choice than our exciting new development of 2, 3 & 4 bedroom new homes in Alcester. Located close by to useful commuting links to Stratford-Upon-Avon, Redditch and Evesham, as well as wonderful Warwickshire countryside, we're confident you'll find yourself at home here.
Save your energy for better things
Life is easier when there's less to think about…including the rising energy prices. That's why we build our spacious new homes to be desirably energy efficient. Not only could you save over £2,600 on your annual utility bills†, but you'll also find your new home produces three times less carbon dioxide emissions than a second hand home, meaning it's better for the environment.
#

homes at
Showing
#-#

of #

homes

No homes found based on the current filters, please refine search