14/08/2022
Pop-up Event to showcase sustainable travel in Hereford
Residents in Hereford interested in finding out more about sustainable travel improvements to the area can attend a pop-up event run by transport planning and environmental consultants, Rappor, on Thursday 18th August.
Pop in to the pop up! Visitors to the sustainable travel pop up event at our Hereford Point development can make greener choices by finding out about all the sustainable travel options available to them in the area
The event will take place at Hereford Point on Thursday 18th August between 1pm and 3pm just outside the Sales Office. Hereford Cycle Hub will also be on site with its Dr Bike service to help residents with repairs, and as qualified ride leaders they can take visitors with bicycles on a cycle ride around the development.
Those living at Hereford Point, as well as other residents in the area, can drop in to hear from specialists at Rappor about Bloor Homes' investment in sustainable travel as part of its Section 106 agreement with Herefordshire Council.
Rappor worked closely with both the Council and Bloor Homes prior to the development starting, surveying residents to understand their concerns and needs when it comes to sustainable travel.
Responding to the survey, Rappor develop a Sustainable Travel Plan specifically for the development, which is approved by the Council and includes information on different methods of sustainable transport from cycle routes to bus stop locations and timetables.
Every new resident receives a Travel Pack when they move into their new home. The Travel Plan is then regularly reviewed and updated by Rappor and Bloor Homes for a minimum of five years, with residents made aware of any changes.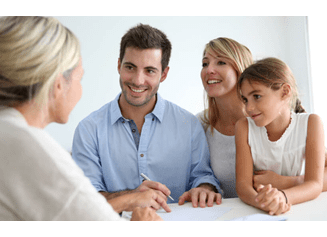 At Hereford Point this includes:
making the most of the new pedestrian and cycling infrastructure throughout the development and connecting to the surrounding area to walk and cycle to key local destinations and at key times, such as the school run and rush hour
incentives for every new home-owner at Hereford Point - a £100 voucher towards a new bike and a 3-month free bus pass thanks to Yeomans Travel and Climb On Bikes
train times from Hereford Rail Station, just a 15 minute cycle ride away, with regular services Birmingham New Street, Cardiff Central, London Paddington and Manchester Piccadilly
cost saving using the Car and Share scheme supported by Herefordshire County Council that enables people who live in different locations but work in the same place or vicinity to meet up at public places such as pubs and garden centres, hotel or shop and leave one car there
information on a wide range of smartphone apps currently available to support people with sustainable travel choices. These include: National Rail Enquiries, Cycle Streets Journey Planner, National Cycle Network, MapMyRide, Strava Cycling, Walk4Life, and UK Bus Checker
and for consideration - working from home where possible, taking a taxi and using home delivery services for shopping (many commercial vehicles are electric now), and even considering ownership of just one car and using the sustainable travel options more.
Steve Roberts, Managing Director at Bloor Homes' Western region said: "We always work to improve the communities we build in so it's really important for us to get this part of our commitments right. That is why we work closely with Rappor, specialist consultants in this field, as well as the local authority in each area. Rappor's research provides sustainable travel solutions that give all local residents – not just those living at Hereford Point to travel more sustainably. Continuing to share updates and reinforce the message about travel options is an important part of the process - Rappor's pop-up events are a great way to do that."
Grace Hancock, Travel Plan Coordinator at Rappor, said: "Talking with people and showing them what is available to them first hand is a really good way for local residents to understand the work that has been done for their benefit and for the benefit of future residents. While the options for sustainable travel always require changes to mindset and behaviour, once people understand what's available and the difference it makes to their immediate environment, they are usually quite open to using it."
Click here to find out more about our new homes for sale at Hereford Point,
The bus pass and voucher are both included in the Welcome Pack being given to residents at Hereford Point - for full details, please speak to our Sales Team between 10am-5pm.